Sustainability and efficiency of city logistics
The CITYLOG project aimed at increasing the sustainability and the efficiency of urban delivery of goods through adaptive and integrated mission management and innovative vehicle solutions. Three action domains have been identified and pursued to improve today's city logistics system:
logistic-oriented telematic services gave a decisive contribution to improve mission planning processes through optimized routing and drivers' support systems.

vehicle technologies represent a key factor to increase the operational flexibility of lorries and vans.

innovative

load units were carefully designed to operate, like the vehicles, in different missions.
Something to know about CITYLOG
FP7- 2008 – TRANSPORT – SST – Urban freight delivery systems.
The innovative approach of CITYLOG leads to decrease the number and optimise the use of delivery trucks in urban areas, while bringing an increased quality of services. From the logistics operator point of view, the ground-breaking CITYLOG solutions and technologies are of the highest interest due to the increased energy efficiency and quality of services.
ICOOR was the leader of the designing of the load unit proposed in CITYLOG. These innovative solutions were created to ensure a full interoperability between the freight bus and the delivery van. After defining the main specifications in terms of size and mechanical components, different logistics solutions were proposed through this new container. In prototyping the new containers, special attention was turned to the energy management and IT systems in terms of security (alarms and unauthorized accesses) and logistics efficiency. Also, ergonomics was a key factor to make easier its use during the tests and the exploitation at the end of the project.
ICOOR members: University of Modena and Reggio Emilia.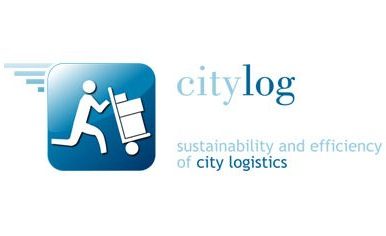 The contents of this publication are the sole responsibility of ICOOR and do not necessarily reflect the opinion of the European Union.